So to justify buying another guitar to the wife, I've convinced her I can't use either of the electrics to play nursery rhymes to the baby.
She bought it, hook line and sinker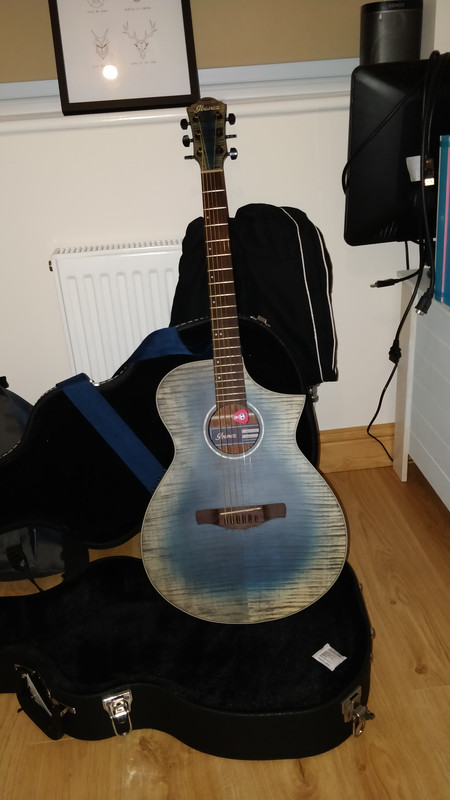 It's an Ibanez AEWC32FM-GBL. I've held my dads acoustic before and found it too bulky, so liked the idea of a slimmer bodied electro-acoustic. It's still an adjustment from the electrics, but it feels nice and it sounds lovely.